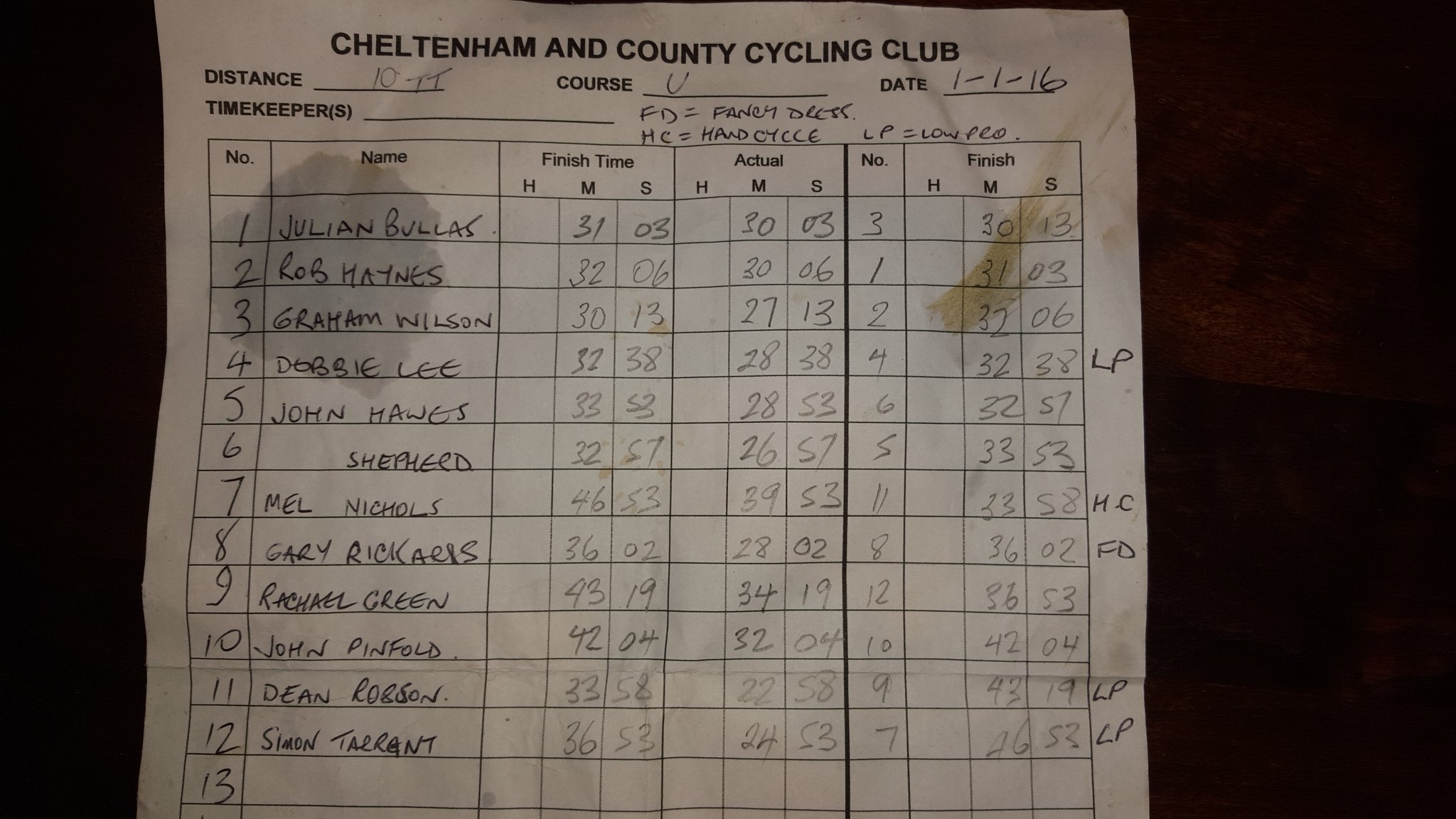 Apologies for the slight delay in posting. Your correspondent got drunk and briefly lost the results.
'Twas a cold and windy day.  The last few yards up to the turn at Toddington were horrendous. 12 hard riders took up the challenge.
Gary Rickards was batman and Mel was Superwoman. Kudos to Rachael Green as this was her first ever time trial – don't worry, it isn't always like this, Rachael! Well done to Mel Nicholls for sneaking under 40 minutes on her hand bike for the very first time. And congrats to Simon Tarrant for a very respectable outing despite drinking his body weight in red wine the night before. There are also rumours  that Debbie Lee was up until 4.30am. Crikey. Dean Robson was the winner. He was disappointed with his time, but then again the conditions were completely inappropriate for time trialling.
22:58 Dean Robson
24:53 Simon Tarrant
26:57 David Shepherd
27:13 Graham Wilson
28:02 Gary Rickards
28:38 Debbie Lee
28:53 John Hawes
30:03 Julian Bullas
30:06 Rob Haynes
32:04 John Pinfold
34:19 Rachael Green
39:53 Mel Nichols